Avail the most safest, functional and enjoyable range of Outdoor Gym & School Playground Equipment from us..
About Us
With the increasing competition in health & fitness sector, the quality and availability of products & machines associated with it has also improved. Today, one can easily witness a very good quality of gym or playground equipment in every park, playground, etc. We at MSD Enterprises are one of such recently started companies that is creating their future in this field. By working as a manufacturer, we bring forth a highly reliable range of Outdoor Gym as well as Playground equipment. Being an ISO 9001:2015 certified firm, our main aim is to produce such innovative products that have unique designs, easy functioning and proper safety. Our offered range includes Outdoor Pull Up Bars, Outdoor Exercise Gym Equipment, Outdoor Exercise Bicycle, School Playground Equipment and many more products.
By supplying these high quality equipment, we are promoting health & fitness amongst our youth as well as adult generation. Our prior focus is upon their satisfaction, which we are ensuring through our superior quality products. In a short time, we have also earned ISO certification for our offered quality. And, our brand name, MSD has started gaining huge popularity in the market.
Our Infrastructure
Under the roof of our well facilitated infrastructure, we are safely producing the most reliable designs of Gym & school equipment. Our infrastructure contains all required resources, tools and instruments for the qualitative production and testing of our each product. These infrastructural facilities allow us to produce the finest quality of Outdoor Exercise Gym Equipment, Outdoor Pull Up Bars, School Playground Equipment, Outdoor Exercise Bicycle, etc. for school children and public playgrounds.
Our Vision & Mission
In this generation, where kids can be found busy on their mobile phones, the vision of our company is to bring them out of their house by providing highly enjoyable, fun and entertaining outdoor gym and playground equipment.
Our mission is to maintain an easy availability of our offered range of equipment at affordable prices for schools and other public sectors.
Why Us?
For our safest & finest working equipment
For availing timely delivery services
For experiencing professionalism & ethics in business
For availing items within an affordable price range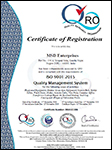 Get in touch with us